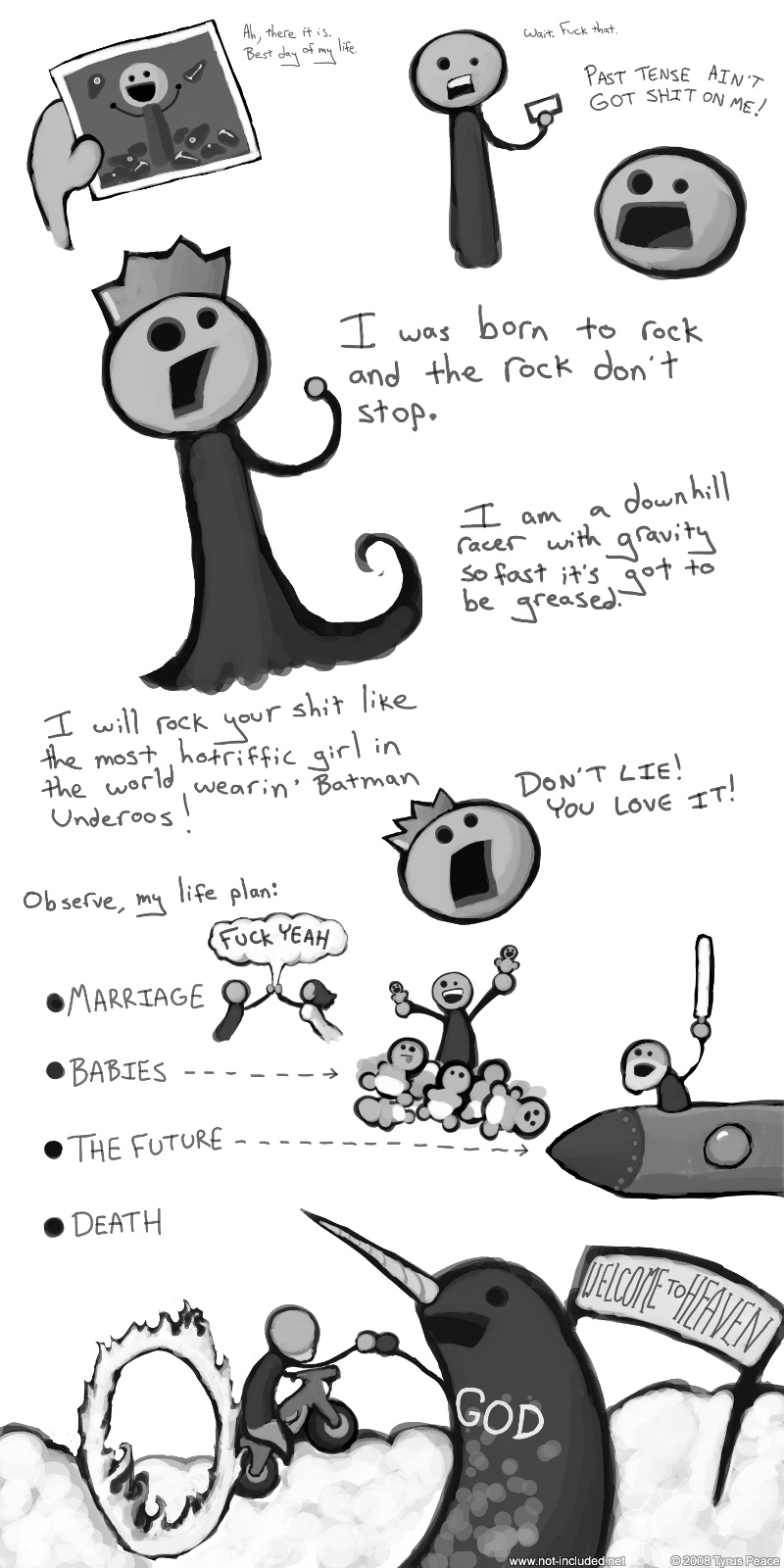 first&nbsp&nbsp&nbsp back&nbsp&nbsp&nbsp archives&nbsp&nbsp&nbsp next&nbsp&nbsp&nbsp last

Sometimes you've just got to rock. - 08 Dec 2008 02:36 am I didn't leave myself time to do a Time Cops comic this week, so I drew this instead. I figured that I should do what I can to get something amusing up here each week.

I saw Transporter 3, and it is like the other Transporters, except they removed 80% of the ass kicking and replaced it with talking to a Russian lady with broken english about her favorite foods. Yeah.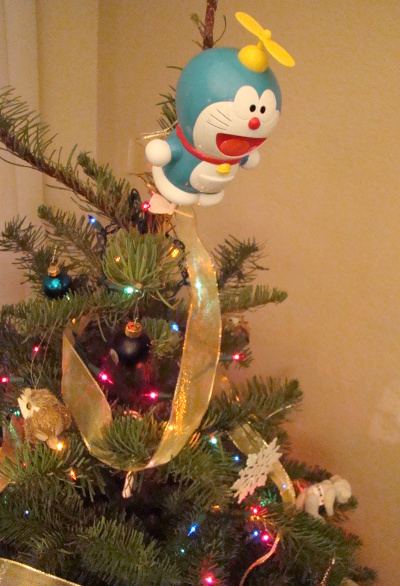 Yay.



Did you know that Jumping Flash 2 is 12 years old now? It is sad that this is the kind of thing that makes me feel old. I played it through again yesterday and the now retro flavor is still most delightful. -Tyrus Peace&nbsp
On the way - 15 Dec 2008 02:31 am I probably should have spent more than an hour on the comic today. Fortunately, much more time was spent on it during the rest of the week, so the comic will be in your hot little hands shortly.

If you have freakish cold hands, though, it might be best for both of us if you checked back a little later.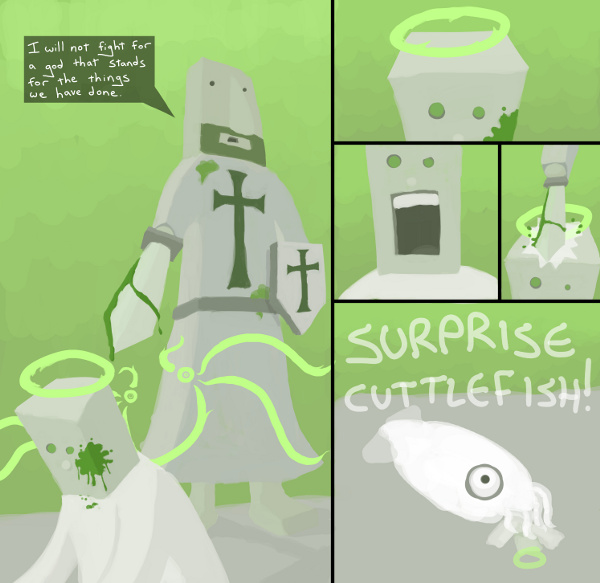 Also, the site's database is failing quite a bit lately. I am annoyed. -Tyrus Peace&nbsp
Feel free to e-mail me at
Also:
Comic RSS
Tumblr
Twitter
Games by Tyrus